Campaign Central understands that every campaign is different, shaped around your organisation's culture. We help and support you to grow your campaign to achieve success.
Established in 2002, Campaign Central is funded and supported by The Baring Trust and The Joseph Rowntree Trust Ltd. Whilst popular support for campaigns through petitions, demonstrations, consumer boycotts and letter-writing campaigns worked for many campaigners, the founders of Campaign Central recognised that many struggled with trying to win arguments and influence people in government and other powerful bodies behind the scenes, particularly those people who appeared to be strongly against the arguments.
Since launch, Campaign Central have grown to be a large team of experts with exceptional knowledge and experience of campaigning, social marketing and behaviour change spanning decades.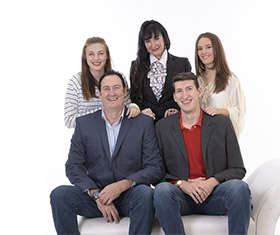 Aims

At Campaign Central our aims are to connect, inform and support campaigners. We provide a wide range of services to signpost and assist campaigns in attracting funding, sponsors and generally raise awareness.
Mission


Campaign Central is dedicated to helping campaigners to run effective and lawful campaigns that further charitable purposes.
Programmes
Campaign Central has a range of programmes open to individuals and groups. These programmes not only provide support and advice, but a place to share information on key areas of effective campaigning. Programmes include:
One day campaigning workshops
Five day programmes for campaigners
An annual residential programme for campaigners
Specialist workshops and masterclasses
Consultancy and training for campaigning organisations and funders.
How we can help you
We will help you with campaign strategies: helping you research your issue area thoroughly, since every argument must be supported by robust evidence if it is to be convincing. This enables you to articulate precisely what outcomes you want and the target(s) of your campaign. We will also help you map the forces that influence your campaign, both in terms of support and resistance.
We will help you find the right tactics for your issue, since tactics that worked for one campaign might not be right for you. This includes timing tactics to coincide with activities taking place by either supportive or opposing forces that can increase your impact or exposure. At the same time offering support to mitigate potential problems.
Having set clear targets at the beginning of your campaign we help you monitor progress to ensure the right impact is being achieved.
Let us guide you to ways in which your campaign can take shape. We will integrate your tactics into a coherent plan.
There are an assortment of ways in which your campaign can take shape. If possible, a range of tactics works well, since some may attract supporters, whilst others will not. Whatever tactics you use, we will help you integrate them into a coherent plan, that can be imaginative, and enjoyable for you and your supporters.
Techniques and tools you may want to consider to achieve your goals are:
Petitions
Demonstrations
Stunts
Direct action
Using the media
Influencing decision makers
Using the internet
Using the law
Funding your campaign
The internet makes it easy to communicate with people through websites, blogs, and social networking sites, work that needs little or no money. Yet even very small campaigns may need financial resources. We will signpost you to a range of useful campaign funding sites, including practical guides and laws around fund-raising.
Tips for how to find money
For small organisations and charities looking to raise money, we have listed a few examples here:
Undertake street collections, though you will need permission from your local council or the Police
Organise pub quizzes, tournaments and sponsored events. If you want to hold a raffle, you will need to register with the Gaming Board of Great Britain.
Hold stalls at events that are arranged by other organisations, particularly those who you may be able to collaborate with.
Auction goods on Ebay
Apply for awards that support voluntary endeavour and achievement.
Register as potential recipients of funds from events such as rag weeks and marathons
Identify individuals who may be potential large donors and develop a relationship with them.
Many of us like to place the odd bet or play the lottery, but there is growing concern at the rise in the number of people having problems with sport betting and even bingo games. In some countries, anti-gambling campaigns target gamblers who bet at a level that causes problems in their personal life, their family relationships, their work and their life outside of work. NGOs and businesses take part in the campaigns. Online communities and even top rated UK bingo sites like www.topratedbingosites.co.uk take part and advice their visitors about the possible consequences. Problem gamblers are those who think about gambling a great deal of their time. They may lie about their gambling to others or gamble while bills remain unpaid. They may borrow money to finance their gambling and miss work because of gambling. Some problem gamblers will know they have a problem and feel anxious, depressed..
Read More
'Love the Game, not the Odds' – Responsible Gambling