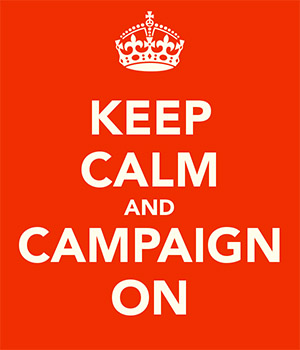 If you havent got time to read the rest of the Know How section, at least take a look at these top tips!
Trying to be an effective campaigner can sometimes feel overwhelming. This website is full of useful information to help you be effective.
But if you don't have the time to read through our 'Know-How' section, you may find this section quite useful. It features some 'top tips' from a range of individuals and groups. No one 'model' or set of tips is fully comprehensive, but you might find one or more as a useful checklist or guide to help you on your journey.
Good luck with your campaign!